This year, the KeyLab at the University of Würzburg is responsible for the organization of the Bavarian research network on "Solar Technologies Go Hybrid". In this framework the annual meeting of the student board took place in Würzburg on May 31 and June 1. We had the pleasure of welcoming a diverse and international group of young researchers from all five KeyLabs to this event.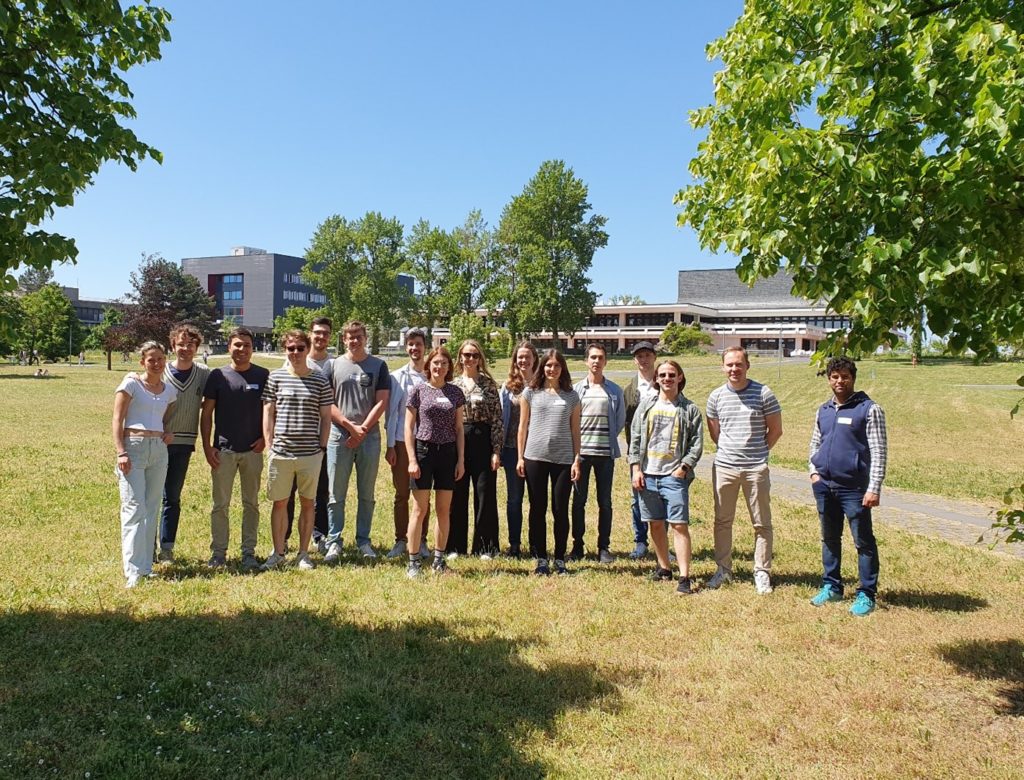 After a short welcome reception, we visited the Center for Nanosystems Chemistry and had a look at the material science labs used for the fabrication of organic electronics as well as ultrafast laser spectroscopy labs of the Brixner group. The next station was the chair for experimental physics VI, where we got insights in emission spectroscopy and thermoelectric generators as well as perovskite solar cell research.
We enjoyed the sunny weather during a refreshing lunch break in the shadowy sections of the Landesgartenschaugelände am Hubland. Afterwards, we visited the Center for Applied Energy Research and discussed with the executive chairman of the board Dr. Hans-Peter Ebert. He showed us many state‑of-the-art technologies for sustainable buildings, including research on insulation technologies as well as improved solar cells, among many others. This way, we could see solar technology research on a level closer to application.
Finally, we concluded the first day with a dinner and scientific discussions in a traditional Biergarten next to the river Main with a beautiful view on the Festung Marienberg.
On the second day of our meeting, we started with a trip to the new harbour of Würzburg for a visit of BASF coatings GmbH. There, we were introduced to the high-tech behind colour pigments for automotives and had a tour through the production facilities, as well as dye characterization laboratories.
In the afternoon, we went to Skyline Hill for a visit of Sensalight company. Here, Dr. Joachim Lindner, a SolTech alumnus, informed us about semiconductor lasers for sensing applications, including the demonstration of a new prototype sensor.
Altogether, it was an enjoyable and enriching meeting bringing together chemistry and physics research with application. We are grateful to all people involved, especially our motivated tour guides all over.
Jessica Rühe & Tilman Schneider, Julius-Maximilians-Universität Würzburg